Hello,
I Would Like To Say, 1.13.4 Will Be The Final Version Of creepyfaces Maze Of Dreams And Fun. Now I Know You're Not Smashing You're Head On A Wall With Depression But Even If You Do (Hard) (Me) Don't Feel Down Because I Am Working On A New Game...
Don't Feel Down
I Would Like To Introduce To You: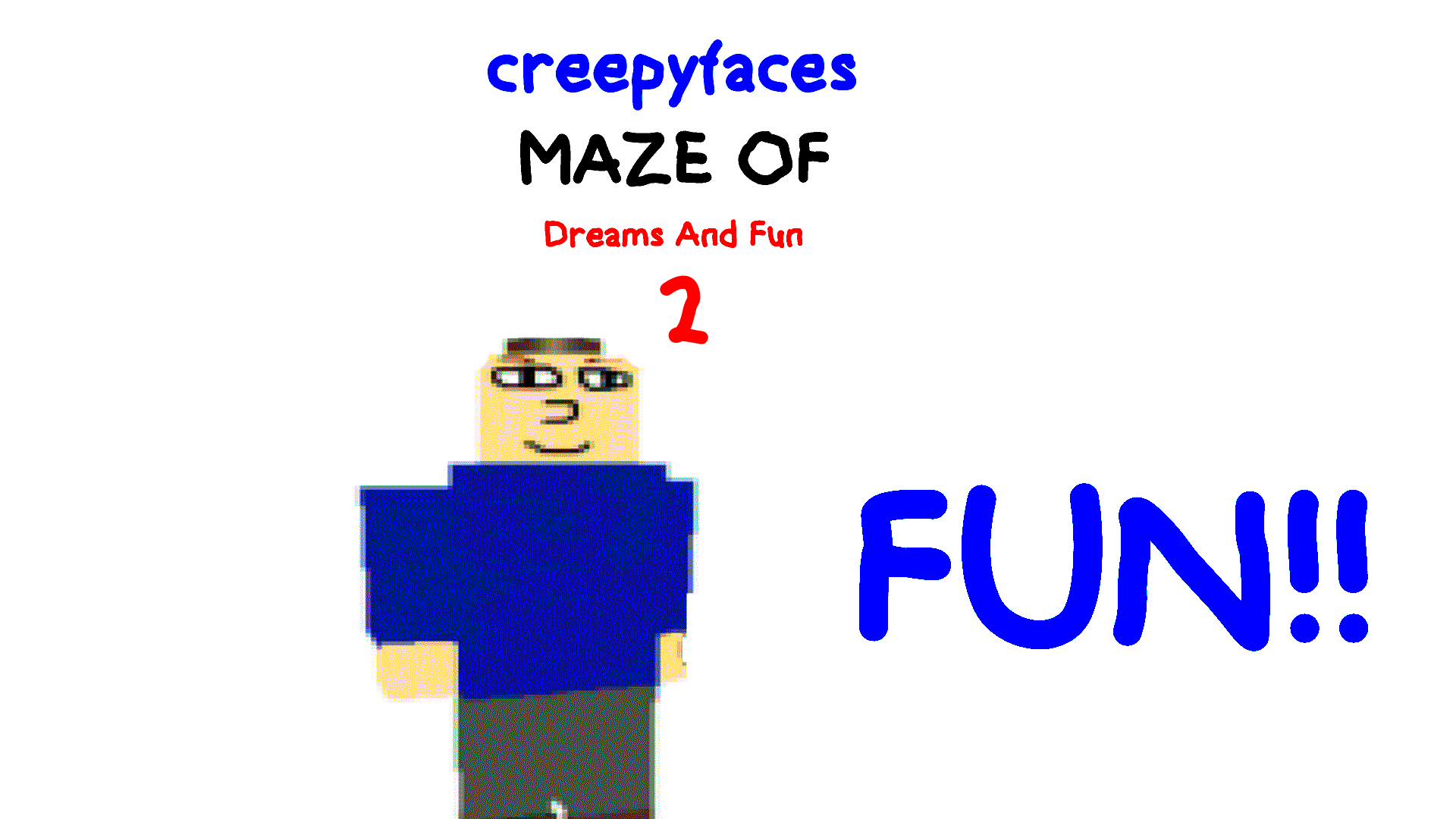 The Sequel Of creepyface Is Coming To Look Even More 90s Then You Thought! More Grammar Mistakes And Perhaps....
If There Are Any Bugs Tell Me And I'll Try To Avoid Them In 2

Mobileww
Conclusion:
To Sum It Up creepyface 2 Is Coming To itch.io And Game Jolt Some Time Before April
Get creepyface Near 2000 Download Celebration!